Ron Jones: Fully Invested in Sport – 2021 Inductee Spotlight
May 15, 2022
By Jason Beck
Looking back over the course of a long and varied career, it's obvious that Ron Jones loves sport.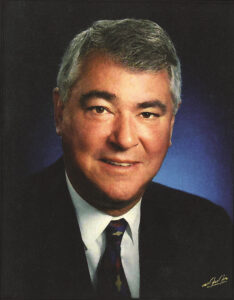 Whether it was as a young athlete himself, coaching youth teams, attending games as a fan, leading a professional football team from the boardroom, or fundraising to give back to sport-related charities, it was his lifelong passion for sport and the positive spin-offs that sport creates that have kept him coming back for more for decades now.
Take it from Ron himself.
"I love sport, the competition," he said in a recent interview. "I think it's a really wonderful thing for society in growing children into being responsible, competitive, resilient—all the best qualities in people. If I can be part of making people's lives better because they participate in sport and they have some role models to look up to, our society's better off. I just believe in sport. Brings out the best in people and/or makes them better people."
There might be few better examples of this last point than Ron himself and it's a major reason why he has been selected as the 23rd recipient of the W.A.C. Bennett Award, the BC Sports Hall of Fame's highest honour.
Maybe Dann Konkin, former chair of the BC Sports Hall of Fame, put it best: "How many individuals can you think of who have given so much of their 'time, talent, and treasure' to sport in this province?"
The answer is not many.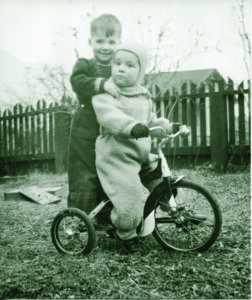 Ron Jones was born and raised in Vancouver. Many of his earliest memories revolve around sport including playing soccer and baseball at Queen Mary Elementary and later playing organized lacrosse at the Locarno box under coaches Bob Parry and Bill Gerwing.
"I love competition," said Ron. "I've always loved competition. Whether it was marbles, whether it was playing an individual sport or a team sport. Enjoyed the camaraderie with my teammates, all of that."
Later he played rover for Norburns at Confederation Park's lacrosse box in North Burnaby for several years. Baseball was Ron's main sports love though and he began playing Little League at Hillcrest Park. Later he patrolled the outfield for the Arrow Transfer team under coach Jack Charles in the Babe Ruth League.
"I could run like crazy, I could throw the ball like crazy, I could catch like crazy, but I couldn't hit worth a damn," he laughed.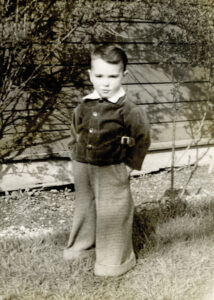 His hero was Jackie Robinson, but he also liked Joe DiMaggio and followed the Cleveland Indians and New York Giants. To this day Ron still supports the transplanted Giants in San Francisco and stops there to catch a ball game whenever possible.
At Kitsilano High School, Ron played football and rugby and he played one year of community football with the Vancouver Blue Bombers in his mid-teens. Although he loved all the sports he played, he realized he lacked the skill to move up to higher levels.
"I still wanted to be part of it—baseball and football—so I decided to go into coaching."
At age 18 Ron began coaching in the Kitsilano Little League, where not only did his teams win the pennant every season, he made many contacts that would prove valuable later on. One of his players was Mark Zlotnik, brother of Marty Zlotnik, the 2011 WAC Bennett Award recipient, and like Ron a future chair of the BC Sports Hall of Fame.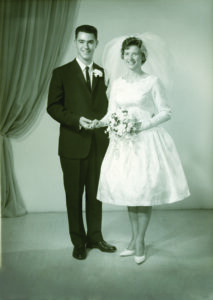 When Ron moved to Maple Ridge at age 19, he continued coaching Little League in Vancouver, while adding the coaching of a midget football team in his new hometown to his resume. In the summer of 1963, Ron and Alma were married. Four years later they welcomed son Scott and two years after that daughter Michelle. Later Ron helped coach Scott's Ridge Meadows baseball teams with Lorne Upsdell and one of their players was a young Larry Walker, later a 2009 BC Sports Hall of Fame inductee.
While raising a young family, Ron was also building a reputation in the automotive industry. After gaining experience at several Vancouver dealerships, Ron bought into his father's business and then worked tirelessly to grow West Coast Ford into one of the most successful Ford dealerships in BC. Today the West Coast Auto Group, with several Maple Ridge-Pitt Meadows-area dealerships managed by his children and Ron as chairman, stands as one of the largest and most successful auto groups in Canada.
When Ron was first approached to join the BC Lions board of directors in 1976, he was still building that reputation as a young businessman on the rise. His involvement with the team had been mostly as a fan to that point. He and Alma had been Lions season ticket holders since they were married when they would save their 50-cent pieces for their Empire Stadium seats to watch future close friend Norm Fieldgate and Willie Fleming star on-field for the Lions. If our math is correct, 2023 will mark not only Ron and Alma's 60th wedding anniversary, but also six decades as Lions season ticket holders.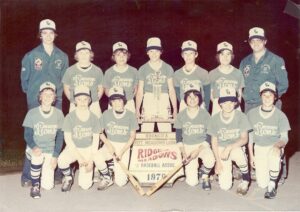 New Lions general manager Bob Ackles, a 2004 BC Sports Hall of Fame inductee, was looking to add fresh blood to the Lions board of directors and enlisted former coach Wayne Robinson for help recruiting. Robinson's sister was married to a Maple Ridge optometrist who knew Ron and from that thin connection one of the key directors in Lions history was brought on board.
"When the pitch was made, I wasn't sure I wanted to join the Lions board," recalled Ron. "But with my competitive drive, I just figured 'why not?' and so went ahead."
For the next 10 years, Ron played a crucial role in turning the Lions fortunes around and ultimately leading them through one of the club's most successful periods ever. It was an uphill climb as they were literally starting from the bottom. At one of Ron's first board meetings he learned the sobering truth.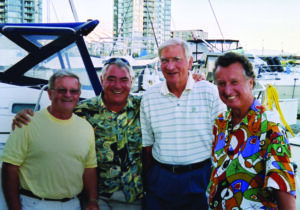 "The Lions were broke," he said simply.
Ron went to work helping new Lions president Jack Farley selling debentures, which ultimately saved the franchise, and opened a lifelong friendship between them. That leads us to another key factor for the Lions turnaround in this period: the quality of leadership. At the heart of it—and the heart of the team—were four tight friends: Ron, Farley, Ackles, and Fieldgate. These were leaders of the highest character and qualities who had a rare passion for football and a mutual admiration for one another that filtered down into every aspect of the organization. It's no coincidence that success returned with these four at the Lions helm.
"We got along so well," said Ron. "They were all my best buds. People from the outside would look at what was happening with the team and they saw us guys as the glue that could hold it together."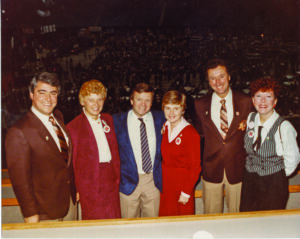 While Ackles was revamping the roster, Ron with his solid business background and experience negotiating from car sales and real estate helped Farley clean things up financially for the Lions. The Lions needed to get a rent deferral from the PNE to staunch the red ink from flowing, so a meeting was scheduled with PNE president Erwin Swangard, one of the more impossible figures to bargain with in BC sport history. But Ron had a surprise 'in' with tough old Erwin.
"It's funny how things work out," Ron recalled. "I had a great opening salvo for him. I said, 'I don't know if you remember me or not, but when your son was playing Little League baseball in Vancouver, I was on the team. You used to come out to all the games.' All of sudden his ears and eyes were open. He was smiling. So we had a really good opening and we got along really good."
After bonding over Little League baseball, they convinced Swangard to give the Lions the rent deal. Later when Ron was the Lions president and they were about to move to BC Place, he had the pleasure of going to see Swangard again to pay off the deferred rent money and have another visit.
"He was a pretty tough old bird. Like really tough. If he didn't like something, he'd really take issue with it. But we actually became somewhat friends over the course of time. Plus, we had never let him down. The PNE got their money and Erwin didn't look bad."
After that, whenever some tough project or deal needed to be hashed out for the Lions, Ron was often brought in as the closer. The reason was simple. Said Farley of his close friend: "He is a leader and successfully gets things done." And that competitive streak he'd discovered through playing sports never failed to come in handy.
"He doesn't want anybody to beat him at anything, ever," said son Scott in the 2019 book on Ron's life, Wheels & Deals. "He's mellowed over time, but he's still ultra-competitive."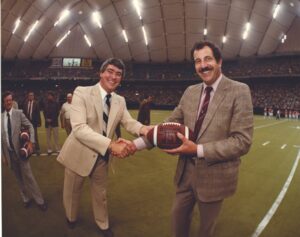 Once Ron and Farley had the Lions on firmer financial footing, Ron was tasked with having new administrative offices built for the Lions at the north end of Empire Stadium. Ron brought in his friend Ken Shaver, a contractor who'd constructed buildings for Ron in Maple Ridge, and they completed this project in 1978. When the momentum for a new stadium in downtown Vancouver picked up in the late 1970s and early 1980s, Ron played a critical role in the Lions move from Empire Stadium into what became BC Place.
"We had to go from a 20,000-seat stadium to a 60,000-seat stadium and we knew that if we didn't have 40,000 people in the seats in there, we were not going to look very good," he said. "So we did everything we possibly could to get 40,000 season ticket holders. I worked with Bobby really close on marketing that. Used a lot of ideas and tricks out of the automotive industry to make it happen. And we did it." Many forget how strong the attendance was at Lions games in the 1980s, especially after the move downtown. From averaging just over 25,000 fans in 1982 (the last season at Empire) to nearly doubling to almost 46,000 in 1983 and then holding above 42,000 fans each year through 1986, the Lions were the hottest ticket in town.
"It was awesome," marveled Ron, who was elected Lions president in 1983 and served in the role until the end of the 1985 season.
Leading up to the big move to BC Place, the Lions also needed a new practice facility. Ron took the lead and negotiated a deal for a piece of land in Whalley with Surrey mayor Don Ross, a former BC Lions defensive end in the mid-1950s. Ron then worked with Ackles to craft a wish list for the facility including practice field, locker rooms, training facilities, equipment storage, and administration offices and again had Shaver do the construction. It was ready by the move and the Lions use this facility as their headquarters to this day nearly 40 years later.
With all the negotiations and moves happening, Ron was the perfect person to guide the Lions at this time. No one was better suited in terms of skill set and leadership qualities and no better example exists than the way Ron masterfully handled the lease negotiations with BC Place.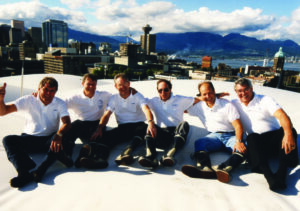 Harry Renaud, a former Montreal Expos executive, was hired by the provincial government as general manager of the stadium and he was determined to play hard ball with the Lions on their lease. Renaud wanted the Lions to give the stadium a cut from all the revenue the team was bringing in including radio and television broadcast income, which would have been a first for a CFL or NFL team and would have set the Lions back financially. Ron refused to give in and held firm, all those years of sales negotiations and bargaining at his car dealerships paying off in spades. It came right down to the wire before the Lions inaugural game at BC Place.
"They stuck to their guns and we stuck to ours. To the last minute. It was in my hands and it was a ballsy decision, but I knew they couldn't let us kick the ball off without having a lease."
Two hours before kickoff, Renaud caved on his revenue demand and the two sides signed a five-year deal. Ron might have been the only person in the building not sweating bullets.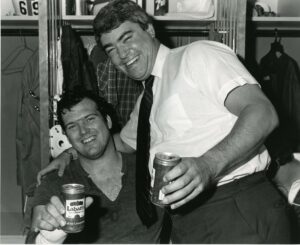 "Wasn't scary to me," he maintained. "In the automobile business you get lots of challenges that you have to overcome and you have to adapt and adapt and adapt on a continuing basis. You have to be flexible but stern. That's how I operate. I'm prepared to negotiate and I know where my ground is. Then I stand my ground on some important things, but I still have flexibility to give some things. If necessary, I'll come up with something new to give to the other side, so I can maintain my ground. Because at the end of the day, if you don't make any money doing what you're doing, there's no point. You may not get any handouts after. You have to do your best to make sure you're profitable in everything you do. That's my modus operandi. Negotiating is my strong suit I think, because I've had to do it all my life."
While all of this was happening in the boardroom, Ron was also working closely with Ackles to improve the team on the field. The core was strong with quarterback Roy Dewalt, star receiver 'Swervin' Mervyn Fernandez, an iron-clad defense led by Glen Jackson, a 2018 BC Sports Hall of Fame inductee, and local stars Al Wilson and Lui Passaglia, also BC Sports Hall inductees in 1997 and 2001 respectively.
Few presidents and general managers in BC Lions history ever worked better together than the Jones and Ackles team.
"Bobby was a good communicator and I consider myself a good communicator," said Ron. "So we communicated. There was nothing that went on that was ever a surprise. Everything was on the table. We were transparent with each other. And I loved him for his spirit."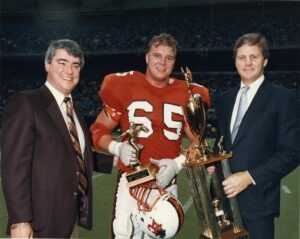 Ron also helped Ackles secure Don Matthews to coach beginning in 1983.
"Bobby couldn't have made a better decision than he did with Don. A lot of people didn't like Don, but he did what he had to do to have a successful team. All Don wanted to do in anything was win. Anything. Just had to win. His whole theory of life was winning, at any cost."
Matthews gave the Lions the boost they needed and they promptly won the West Division with an 11-5 win-loss record, defeated Winnipeg in the Western Final, and then hosted the Toronto Argonauts at home in the Grey Cup at the still-pristine BC Place Stadium. Ron supported Farley, who was chairing the Grey Cup Committee, and one of the best-ever Grey Cup Festivals resulted. Ron even secured Burton Cummings of The Guess Who to sing the national anthem. Everything seemed to be pointing to a Lions storybook Grey Cup victory to cap a dream first season in their new home. Everyone got the memo apparently except the Argos.
"We were leading at halftime 17-7 and really out-performing Toronto," recalled Ron. "I don't know what happened, but we should have won the game. A dropped pass late that would have put us in Lui's field goal range on one of the last plays of the game, and it wasn't to be."
The Argos snatched away the Grey Cup from the Lions with an 18-17 win. Thinking back to that moment, the disappointment from the devastating loss was still evident in Ron's voice nearly four decades later.
"Bobby and I hung around the stadium until the last dog was hung and everyone was gone. He and I then walked from the stadium all way back down to the Westin Bayshore, just the two of us. Talking about what could have been. What didn't happen. What couldn't happen. What we should do. What we should say about this and that. Again, our communication was really good and transparent, so we were able to kind of swallow it and carry on—and know that we were going to build for the following year."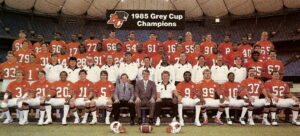 In 1984, the Lions finished first in the Western Division again with a 12-3-1 record but fell to Winnipeg in the Western Final.
"Then '85 came and now we were chomping at the bit. We had another great year. Big winning record. Big crowds."
The Lions 13-3 record was the best-ever in club history as they cruised to their third-straight division title and then took out Winnipeg in the Western Final. In the Grey Cup they faced the Hamilton Tiger-Cats at Montreal's Olympic Stadium. Behind stellar performances from Roy Dewalt on offence and James 'Quick' Parker on defence, the Lions put 21 years of ghosts to rest capturing the club's second Grey Cup in team history with a 37-24 victory.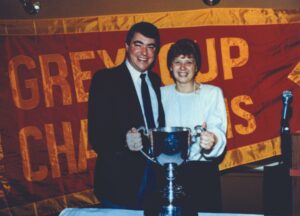 "It was a helluva day…maybe the proudest of Bobby Ackles' life," said Ron in Wheels & Deals. "Afterwards we had a terrific celebration [at Ruby Foo's in Montreal]. Great food everywhere, the champagne flowed, everybody drank out of the Cup, there were speeches and toasts. It was a fabulous night, one I'll never forget."
Then they came home to a city-wide victory parade.
"Vancouver hadn't seen anything like that in years."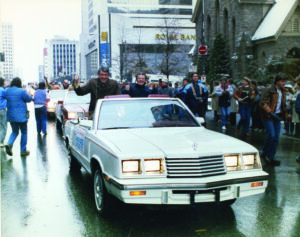 Going out on a high, Ackles departed for the NFL after that season and Ron stepped down as team president after the 1986 season. In the end, 1985 was the high point of a remarkable era for the club. Ron, along with close friends Ackles, Farley, and Fieldgate had played massive roles in the turnaround of the once bankrupt franchise.
Said Ackles in his 2007 book, The Water Boy: "We had good, solid leadership—on and off the field. In the boardroom, Ron Jones…proved to be an incredible asset. He became one of our best presidents ever, I thought."
"It would not be an understatement to say that the BC Lions Football Club would not be where they are today had it not been for the efforts of Ron Jones, both figuratively and literally," agreed Tom Malone, the long-time CEO of the BC Football Hall of Fame.
As the Lions worked through an awkward leadership transition on their board leading up to the 1986 season, Ron stepped in to support in another way. At that time the chair of the CFL's Board of Governors rotated each year among the presidents of the CFL clubs. 1986 was to be the Lions year at the head of the table, but a controversy involving Ron's successor as Lions president meant the position was temporarily vacant. Rather than pass on their year, the Lions board of directors suggested Ron take on the Board of Governors role.
"I said, 'If it's okay with the league, I'll do it.' And that's how I ended up there."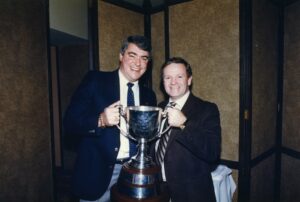 Using his sound business acumen Ron worked closely with CFL commissioner Doug Mitchell in bringing in a salary cap for the league to control spending and helped with the creation of the short-lived Canadian Football Network, the CFL's own independent broadcast network.
"Ron was a strong and vocal advocate for CFL Football and its great Canadian heritage," said Mitchell years later. "He was a very significant contributor and leader on the Board of Governors and made a difference for the Canadian Football League whenever an issue would arise by always looking for solutions."
Ron was inducted into the BC Sports Hall of Fame as a member of the 1985 BC Lions in 2000. Later, he was inducted into the BC Lions Wall of Fame in 2006 and the BC Football Hall of Fame in 2013.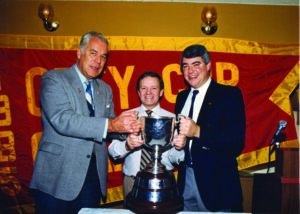 After 1985, Ron, Ackles, Farley, and Fieldgate all went in different directions, but they remained close and stayed active with the Lions for the rest of their lives in one way or another. Sadly, Ron is the only one left of the group today.
"We had wonderful times," Ron told me in 2021 for a tribute to Farley. "We used to vacation together. We spent a lot of time in a lot of different places in the world together. Never had bad words between us. And we attracted a lot of good people around us too. This last year has been a sad year. I lost two of my best friends…that hurts a lot."
A year has passed and it hasn't gotten any easier.
"One of the saddest days of my life was when Bobby died [in 2008]. If that wasn't the saddest, then it was when Norm passed on. Jack left us in 2021. And then we just had to go through Doreen's passing [Norm's wife] just recently. She and Alma were close. It's never easy to accept."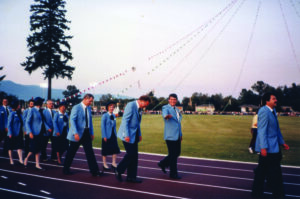 Outside of football, Ron's other contributions to sport have been, as you would expect, significant. In 1983 Ron served on the board of directors of the organizing committee for the BC Summer Games held in Maple Ridge. As chair of the Facilities Committee he worked with the city to prepare all event sites for the Games including constructing the new running track and grandstand at Maple Ridge Secondary.
"I jumped at that. You don't get that opportunity very often in your hometown. It was one of the more enjoyable times of my life."
"Ron did a remarkable job and it ended up being the finest run BC Summer Games in the ten years I was involved," said Ron Butlin, former chair and managing director of the BC Games.
Later Ron would serve as a director for the Air Canada Championship PGA Tour event held at Surrey's Northview Golf and Country Club from 1996-2002. If you follow sport in BC, his name quietly pops up as a fundraising supporter or donor to youth sports organizations and charities constantly. A great example was shared by long-time BC Lions vice-president of football and business operations George Chayka:
"The Sardis Falcons Football Alumni Committee were selling locker sponsorships in 2018 [to resurrect their high school football program after 38 years]. I approached Ron to see if he would be willing to sponsor a locker in memory of Sardis Falcon and BC Lions Alumnus Rick Klassen. Ron agreed on the spot for a $500 sponsorship. The next morning, I had a message on my voicemail letting me know that he wanted to sponsor two more lockers, one under the name of Bob Ackles in memory of Rick and one under the name of Don Matthews in memory of Rick, because as he put it, they would have done the same for Rick if they were still alive. That is the type of individual that Ron Jones is—always loyal and willing to give back to amateur sport and those around him."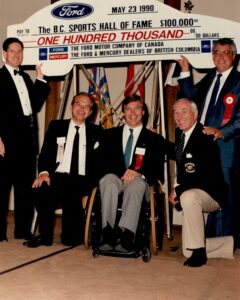 What really sets Ron's career apart is the devotion and support he gave to two sports-related charities: the BC Sports Hall of Fame and the Founder's Cup. It was Ackles who first convinced Ron to get involved with the Hall of Fame, inviting him to the Banquet of Champions induction dinner one year. Ron became an immediate supporter of the Hall of Fame for several years before joining the Hall's board of trustees in 1986. He would serve as a trustee for nearly two decades, one of the longest serving board members in the Hall's history. That included a term as the Hall's chair from 1996-97, a key period when the Hall completed the move to its current home in BC Place Stadium and finished the final phase of construction. It was another opportunity to work with close friends Farley and Fieldgate, who were just as invested in the Hall's well-being.
"We did an awful lot of fundraising," said Ron, in a massive understatement. It's no exaggeration to say that Ron, along with a handful of other key contributors, kept the Hall alive and elevated the organization in every sense. It's estimated that Ron has donated hundreds of thousands of dollars to the BC Sports Hall of Fame either personally or through supporting various fundraising initiatives.
"Early on I saw the dedication of someone like [former general manager] Peter Webster or [former executive director] Bob Graham to the BC Sports Hall of Fame and I thought if they can do that, I'm prepared to do it as well," he explained. "So I just became a believer in the Sports Hall, first of all, because I love sport. The Sports Hall is my favourite charity. Has been and will continue to be. Because I just believe in sport."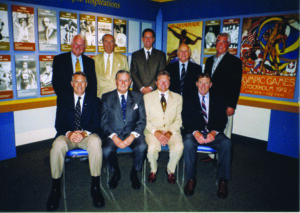 Ron also helped recruit many other talented individuals to join the Hall of Fame's board of trustees and served as a founding director of the BC Sports Hall of Fame Foundation. Between his time on the board and the foundation, he served the Hall of Fame for close to 30 years.
"Ron is always the one who steps up and makes it happen," said another former chair of the BC Sports Hall of Fame Marty Zlotnik. "Ron is always the one most concerned about the BC Sports Hall of Fame's future and has given generously over the years to ensure its success."
"When I was Chair of the BC Sports Hall of Fame, Ron was a constant source of advice and he was always engaged and ready to help," agreed Anna Nyarady, who served in the chair's role in 2004-05.
One of the key ways Ron helped support the Hall of Fame and other youth sports charities was through the Founder's Cup, an annual charity golf tournament he co-founded with friend Jim Barton and son Scott in 1995. Over the next 25 years, the Founder's Cup became one of the most successful fundraising golf tournaments in BC raising over $3 million for approximately 30 different charities including the BC Sports Hall of Fame, to which over $600,000 was donated. Although the tournament has been retired, the Founder's group led by Ron's children Scott and Michelle continues to contribute to charitable causes and projects today.
If you do good things in life for others or if you put positive energy out into the world, it often comes back to you. Ron Jones is an exceptional example of that. It's why he finds himself as a 2021 inductee into the BC Sports Hall of Fame.
"When I first got the call about being inducted, I was flabbergasted. I actually broke down. That was quite a surprise to me. I don't think I deserve it, but I'll take it. I can't tell you how joyous I am. It's something that I will cherish."
As part of the Class of 2021, Ron Jones will be formally inducted into the BC Sports Hall of Fame in the WAC Bennett Award category at the annual Induction Gala to be held June 9, 2022 at the Vancouver Convention Centre.