Meet the Class of 2024
May 15 – 16, 2024
Two great events.
One incredible class.
Induction into the BC Sports Hall of Fame is the highest sporting honour in British Columbia, celebrating the extraordinary individuals and moments that make up the fabric of B.C.'s diverse sport history.
Since 1966, the BC Sports Hall of Fame has inducted 452 individuals and 69 teams to its Hall of Champions, ensuring their legacies will continue to inspire future generations.  The formal Induction Gala for the Class of 2024 is scheduled to be held in May 2024, with details to be announced in the coming months.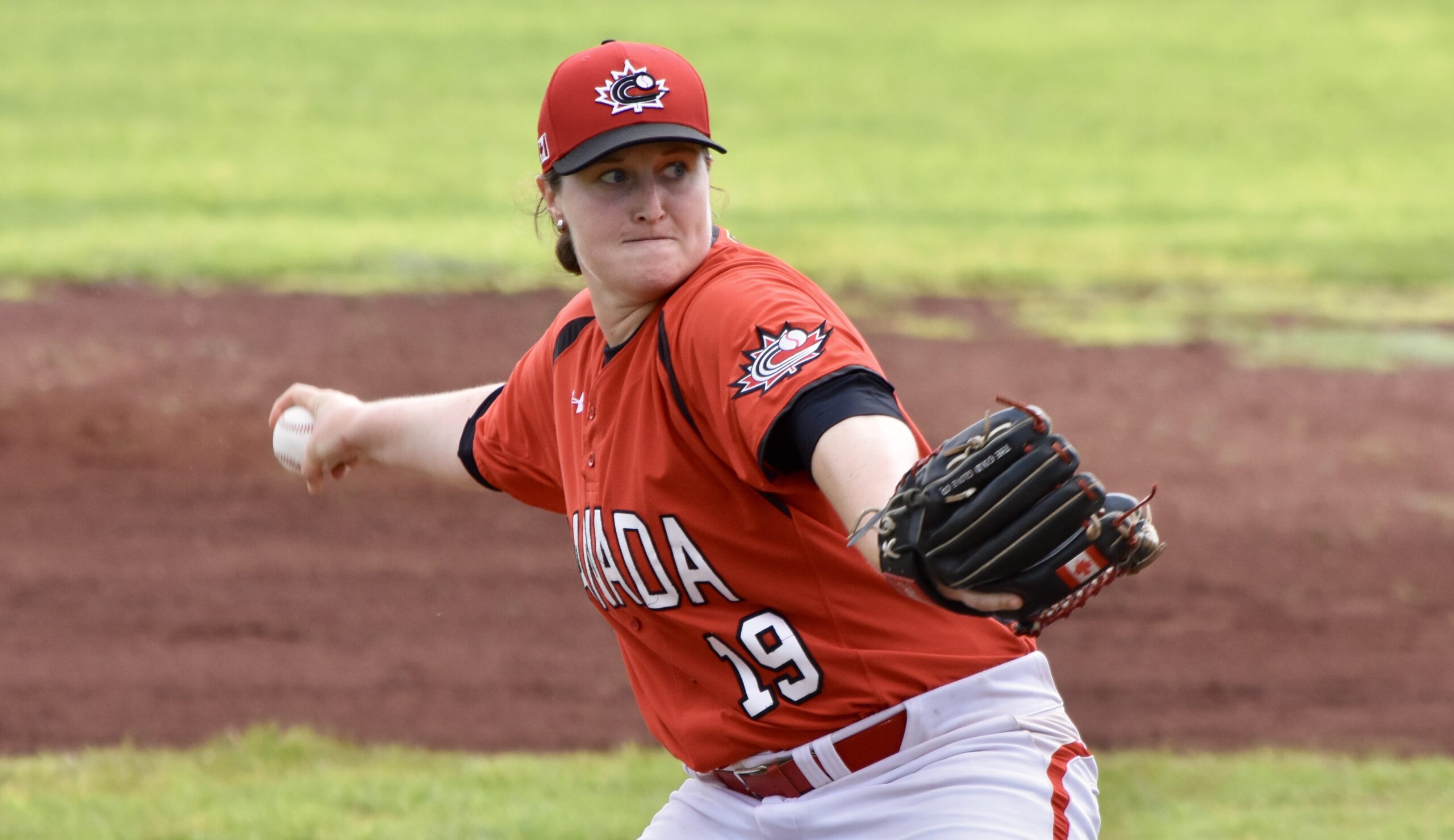 One of Canada's greatest female baseball players. Led Canada to five medals (two silver, three bronze) at the Women's Baseball World Cup during her career. At the 2006 tournament where Canada won bronze, she was the only Canadian named to the World Cup All-Star team. Led Canada to an historic silver medal in women's baseball at the 2015 Pan American Games in Toronto, the first major multi-sport Games to feature women's baseball. Two-time winner of Baseball Canada's female player of the year award (2006, 2016). In 2017, Baseball America ranked her seventh overall in the world among all female baseball players, the only Canadian named to the list. At the time of her tragic death in 2022, she was the longest-serving member of the Canadian women's national baseball team, first joining the team at age 17 and remaining a member for the next 17 years.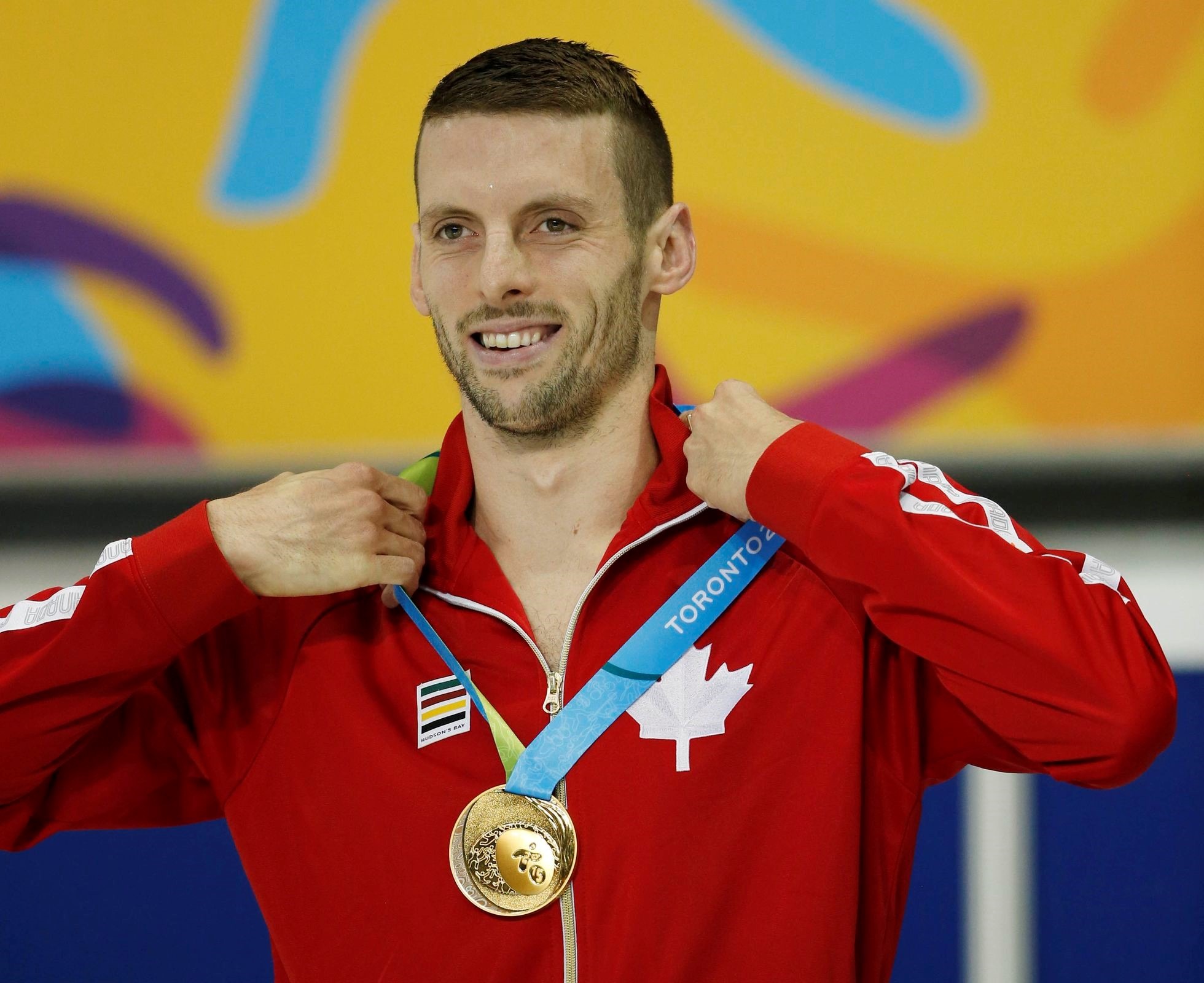 Canada's most decorated male swimmer of all-time. Olympic silver medalist in 1500m freestyle at 2012 London Olympics. Four years earlier he won bronze in 1500m freestyle at 2008 Beijing Olympics, Canada's first Olympic swimming medal in eight years and the country's first in the 1500m freestyle in 88 years. Eight-time medalist at the World Aquatics Championships (four silver, four bronze), the most ever won by a Canadian swimmer at worlds. Four-time Commonwealth Games gold medalist. Three-time Pan Pacific Swimming Championships gold medalist. Two-time Pan American Games gold medalist. The multiple-time Canadian national record holder retired after serving as Canadian team co-captain and making another 1500m freestyle final at the 2016 Rio Olympics. 
 Justin Morneau – Baseball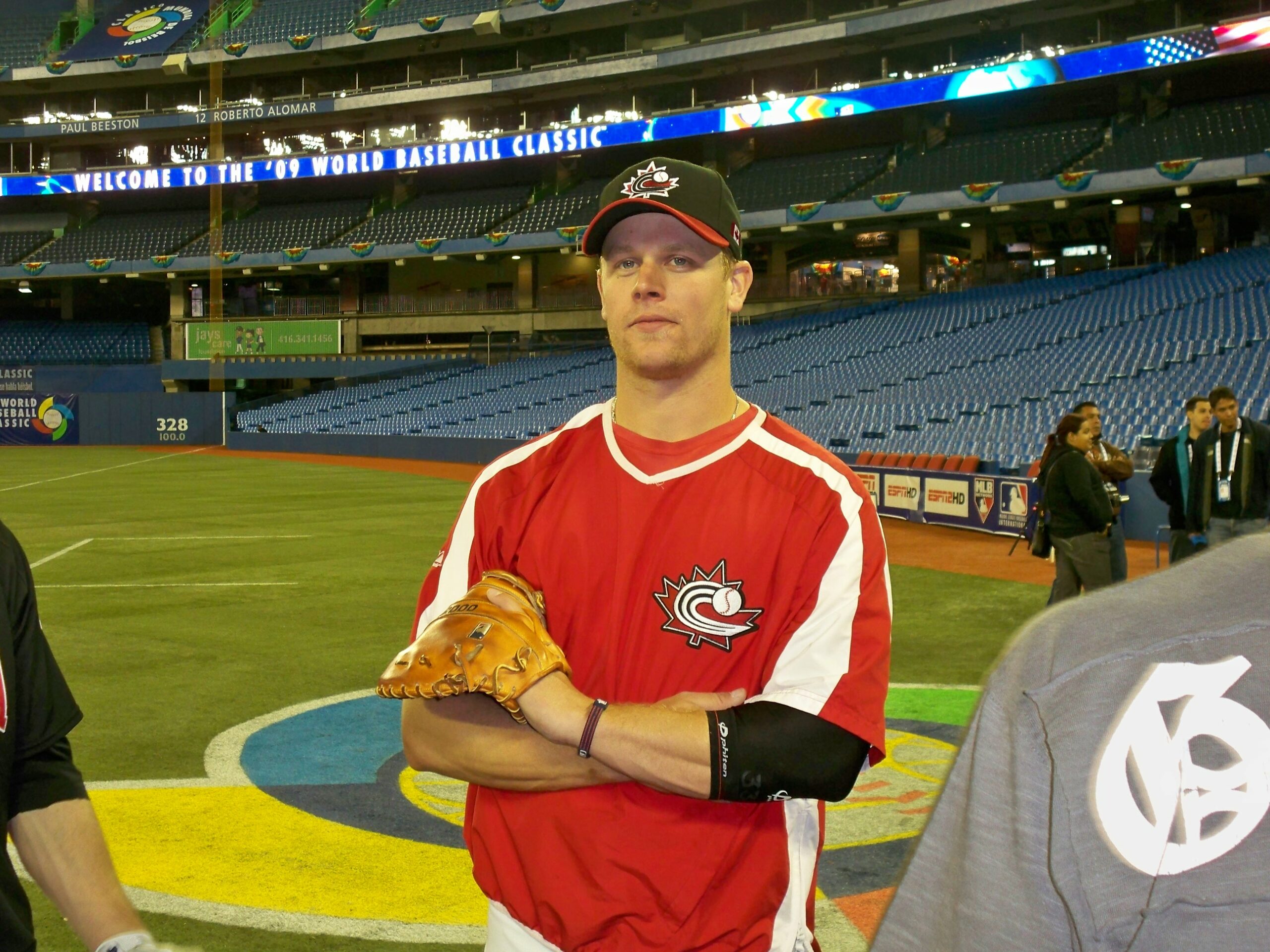 Considered among the greatest Canadian players ever to appear in Major League Baseball. Fourteen-season MLB career (2003-16) playing 1545 regular season games at first base with the Minnesota Twins, Colorado Rockies, Pittsburgh Pirates, and Chicago White Sox. During his career he accumulated 1603 hits, 247 home runs, 985 runs batted in, and a .281 batting average. Winner of the 2006 American League MVP award, one of only three Canadians ever to win an MLB MVP award (Larry Walker and Joey Votto are the others). Two-time winner of the American League Silver Slugger award (2006, 2008) as the top offensive first baseman in the league. Four-time American League All-Star (2007-10). 2014 National League batting champion with a .319 average. Three-time winner of the James 'Tip' O'Neill Award as Canada's top baseball player. 
 Cassie Sharpe – Freestyle Skiing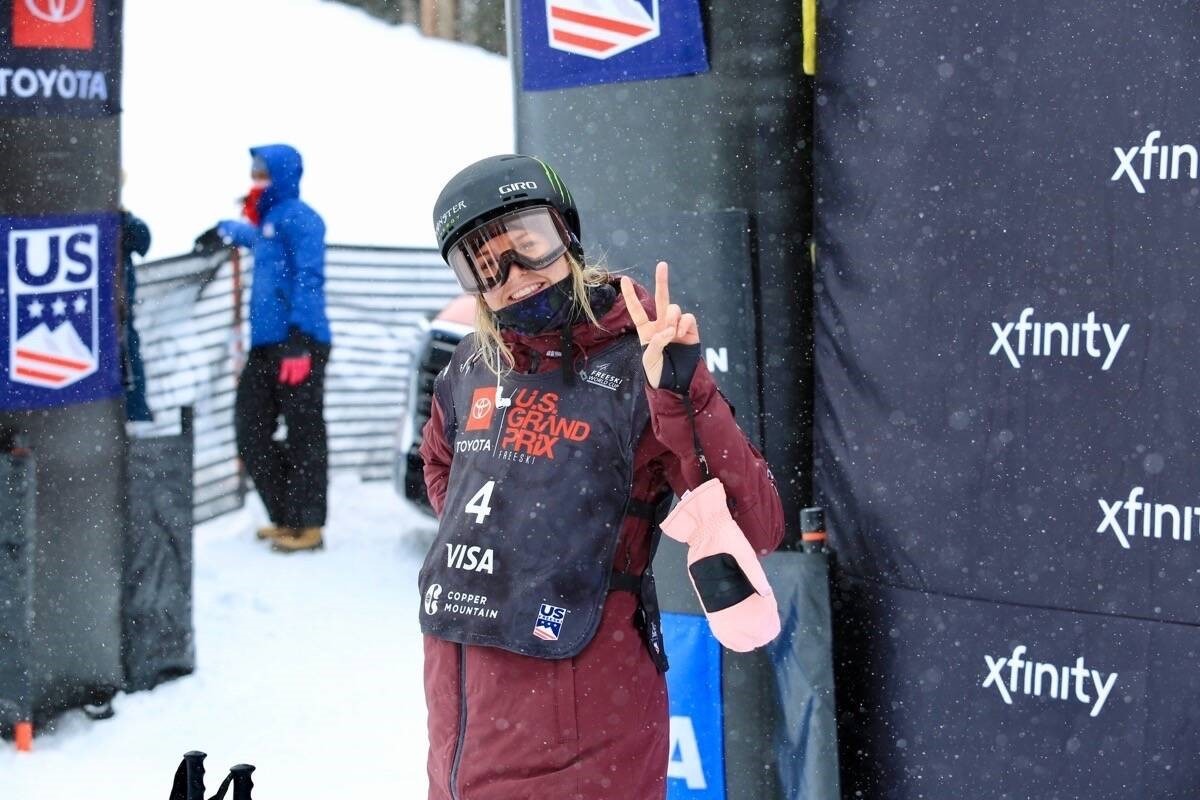 One of Canada's best freestyle skiers in recent years. Canada's first-ever Olympic gold medalist in women's halfpipe freestyle skiing (2018 Pyeongchang Winter Olympics). Followed that up with an Olympic silver medal in the same event four years later (2022 Beijing Winter Olympics). Two-time Crystal Globe winner as FIS World Cup overall champion in halfpipe freestyle skiing (2018, 2019). Two-time silver medalist in halfpipe at FIS Freestyle Ski and Snowboarding World Championships (2015 Kreischberg, 2019 Utah). Won five career medals in superpipe at the Winter X Games: two gold (2016 Oslo, 2019 Aspen), one silver (2021 Aspen), and two bronze (2018 Aspen, 2020 Aspen).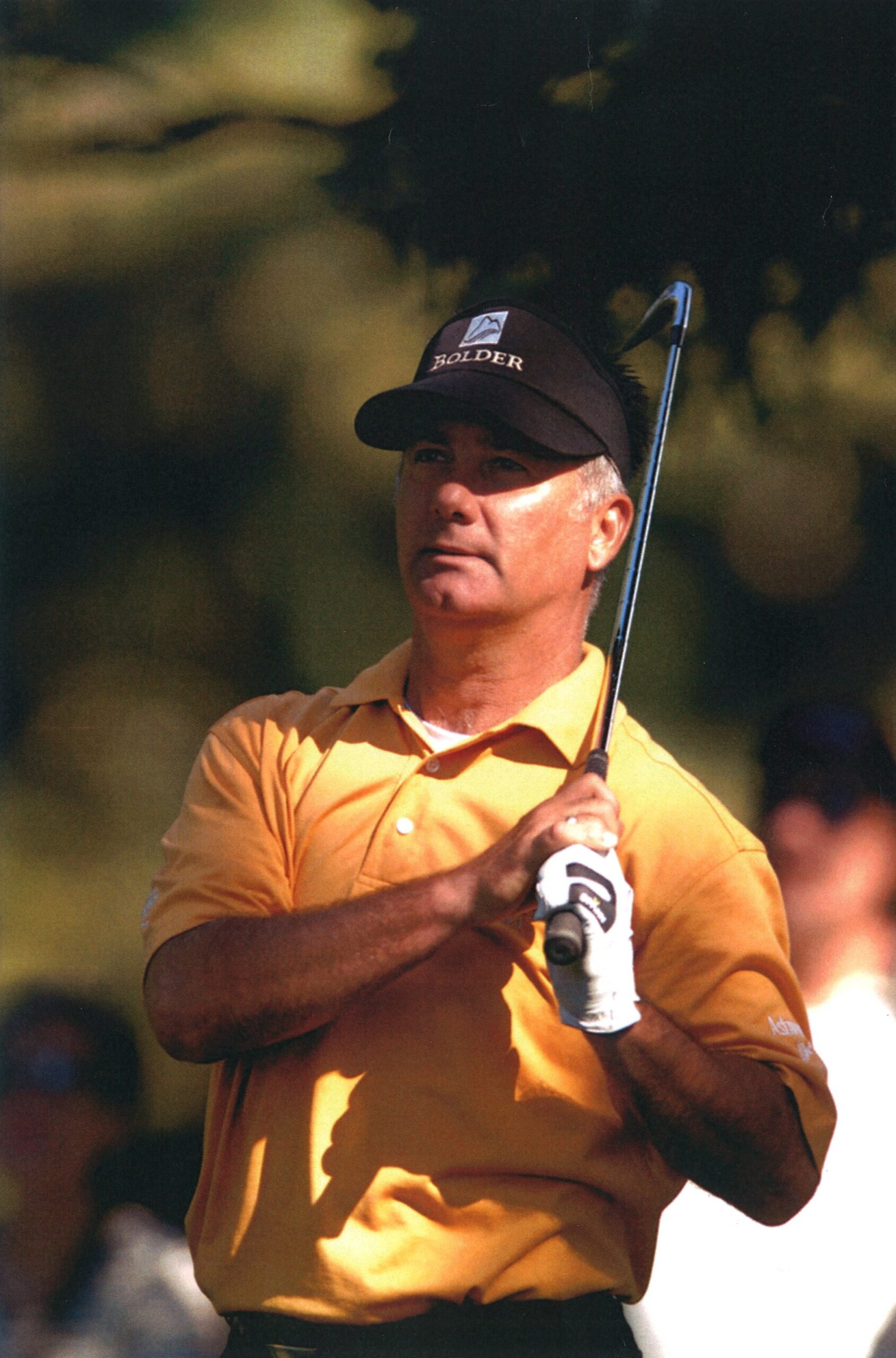 One of Canada's most successful professional golfers during a 22-year pro career (1982-2003) accumulating over $2 million in winnings in that time. Competed in 412 PGA Tour and 53 Buy.com/Nationwide Tour (now known as the Korn Ferry Tour) events during his career, winning one career PGA event (1992 Greater Milwaukee Open) and one Buy.com Tour event (2001 Samsung Canadian PGA Championship). Represented Canada internationally as a member of Canada's World Cup Teams (1992-93) and Dunhill Cup Teams (1985-87, 1992-93). Played key roles in the development of several BC golf courses including Sagebrush Golf and Sporting Club in Quilchena and Predator Ridge Resort in Vernon.
 Beverley Felske – Ringette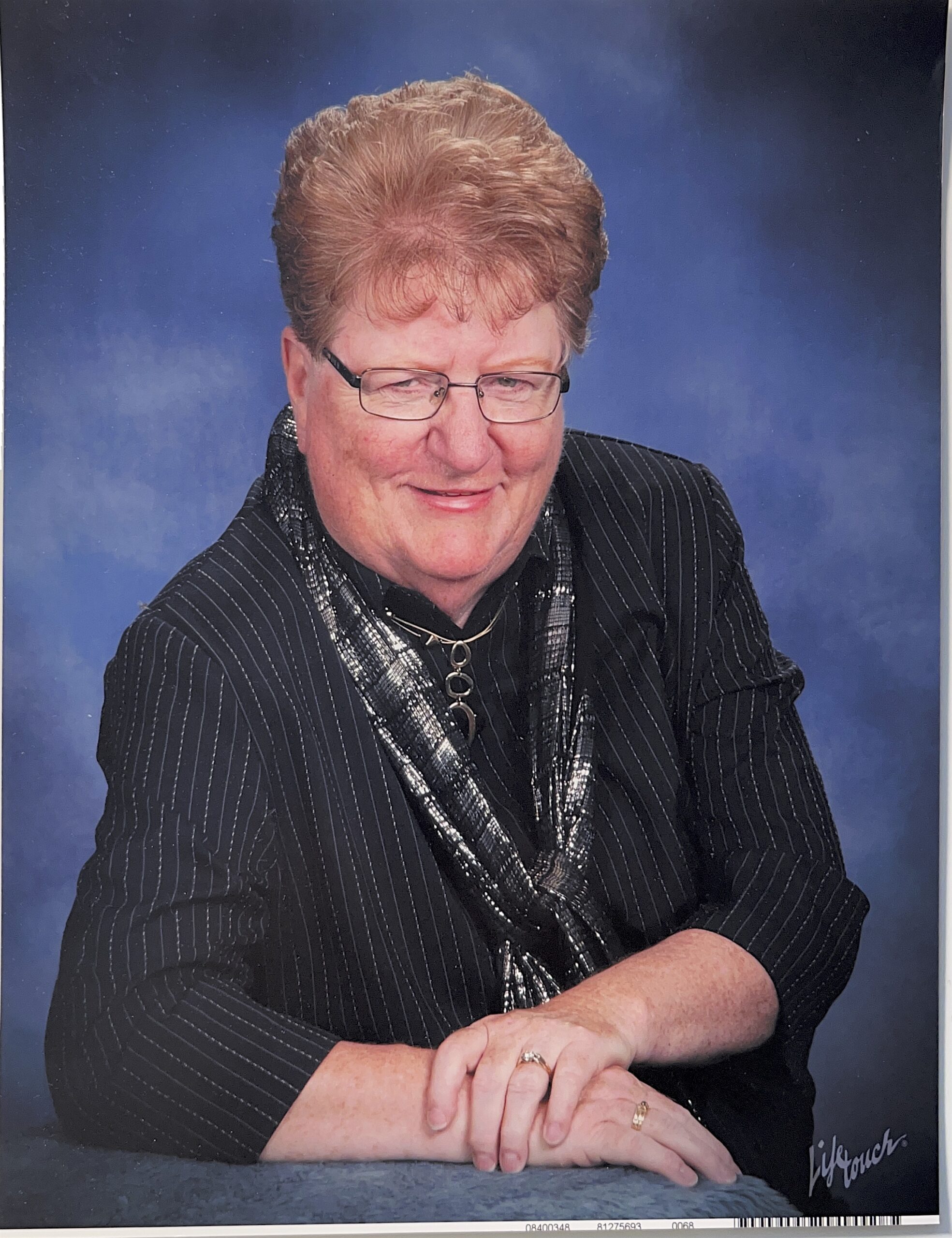 Considered the founder of ringette in BC. In 1974, she was a co-founder of both the Port Coquitlam Ringette Association, the first ringette association in BC, and Ringette Canada. Two years later, she co-founded the BC Ringette Association and later served as the organization's president. Served as tournament director of the first annual BC provincial ringette tournament in 1976, which later evolved into the annual Bev Felske Provincial 'A' Ringette Championships named in her honour. Helped the Port Coquitlam Ringette Association host the 1984 and 1992 Canadian Ringette Championships, the former the first time that BC hosted the national tournament. Coached Port Coquitlam ringette teams for many years, including winning three consecutive BC provincial 'A' championships from 1992-94.
Dr. Bob McCormack – Sports Medicine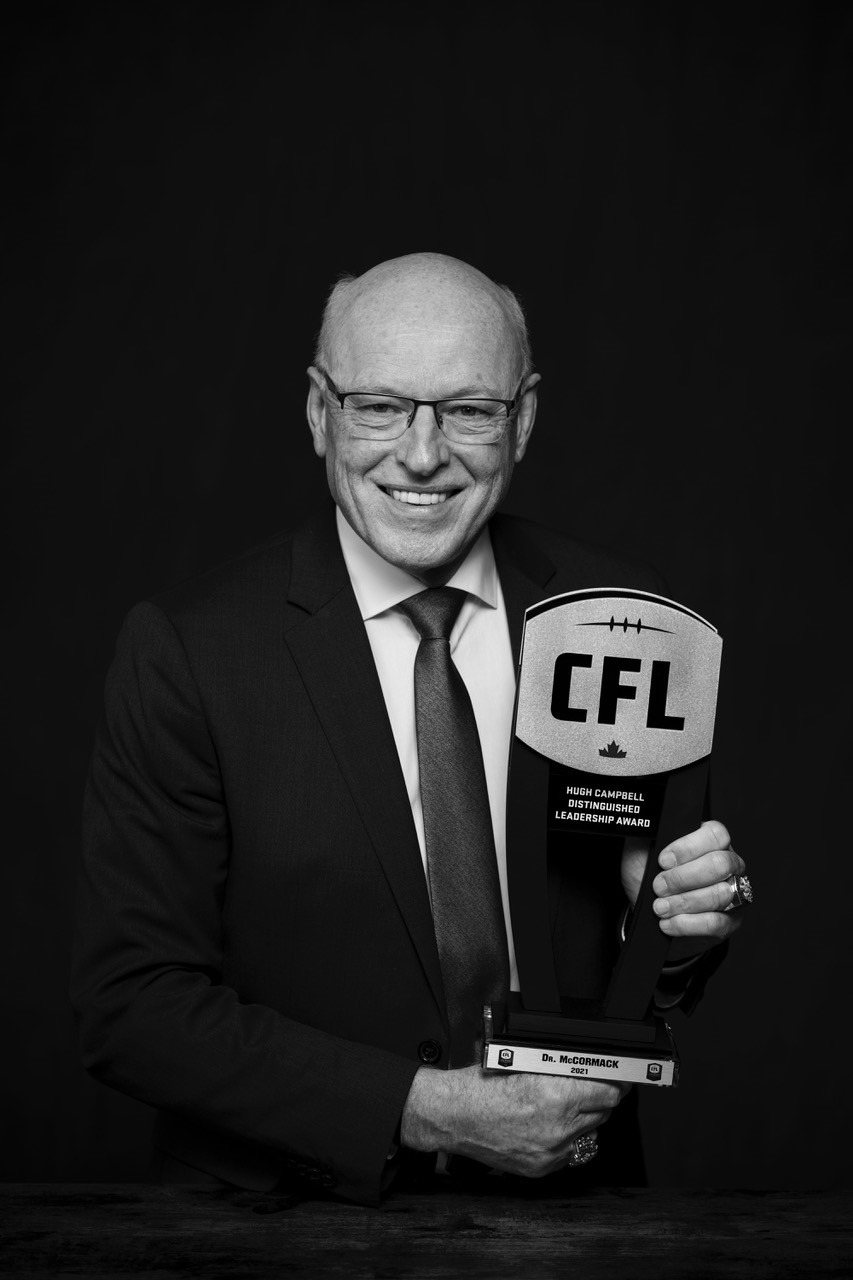 Hugely influential in Canadian sports medicine over the past twenty-five years as an orthopedic surgeon specializing in athletic injuries. Worked with dozens of organizations and teams at the varsity, provincial, national, international, and professional levels. Served as the Canadian Olympic Committee's Chief Medical Officer at six Olympics, as well as Team Orthopedic Surgeon, Assistant Chief Medical Officer, and member of the Canadian Olympic Medical Team, covering nearly every Winter and Summer Olympics from 2000-20, ten Olympics in total. Also served as Canada's Chief Medical Officer or Team Doctor at the Pan American Games, Commonwealth Games, and World University Games. Appointed the CFL's Chief Medical Officer in 2021. Active in various roles internationally in anti-doping including as a member of the World Anti-Doping Agency List Experts Group and National Olympic Committee liaison.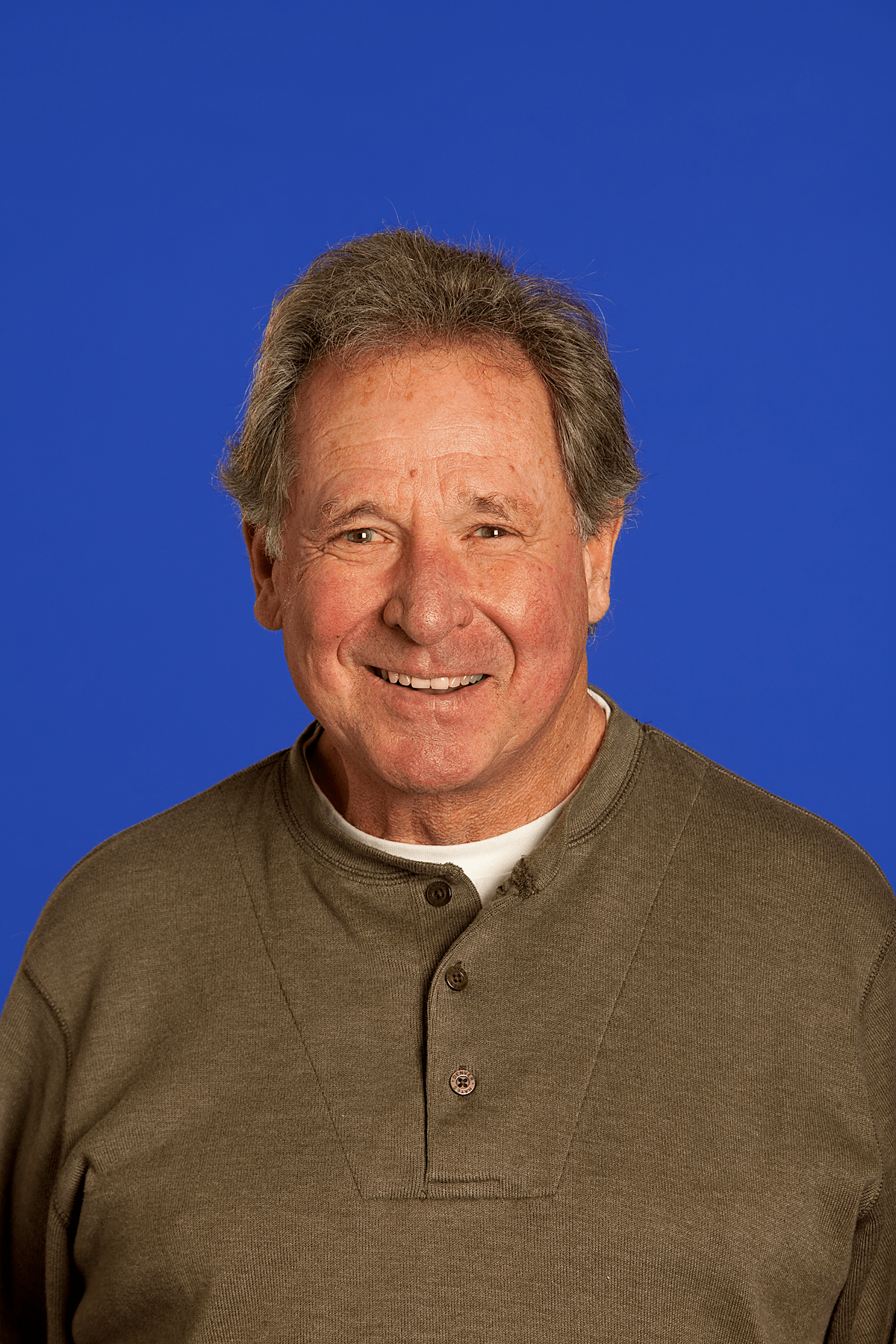 Key figure in Canadian baseball in a variety of roles for over forty years. Founded and served as general manager of the National Baseball Institute (NBI) based in Vancouver (1986-95), developing top Canadian prospects, nine of whom were later drafted into Major League Baseball including Corey Koskie, Matt Stairs, and Rob Butler. From 1973-86, he served as coach and general manager of Canada's senior national baseball team and as Baseball BC's executive director developing programs and coaching manuals still in use today. Founded Canada's junior national team. Served as a Canadian scout for both the Baltimore Orioles (1996-99) and Seattle Mariners (2000-17), identifying several Canadian players who went on to play in MLB.
1998 Langley Little League All Stars Boys Baseball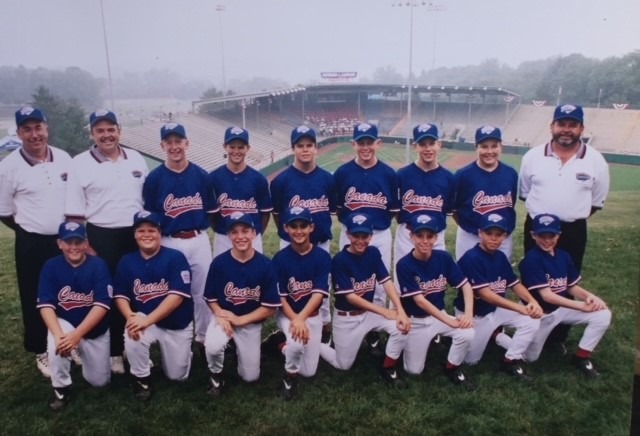 Finished tied for third at the Little League World Series in Williamsport, Pennsylvania, one of Canada's best-ever finishes in the tournament, captivating the BC sport community. No Canadian team has finished higher in the 25 years since Langley's result. Earlier in the tournament, Langley finished first in the four-team International pool, going 3-0 with victories over Mexico, Europe, and Japan. The All Stars missed a trip to the final by a single run falling to Japan 3-2 in extra innings in the semifinal. Pitcher Jeff Duda set a LLWS record of 17 strikeouts in that semifinal game, a record which still stands to this day. To reach Williamsport, Langley won the Canadian Little League Championship defeating the Glace Bay Colonels 3-1 in the final. Langley compiled a perfect 16-0 record through district, provincial, and the Canadian championships.
1921-22 Vancouver Amazons Women's Hockey Team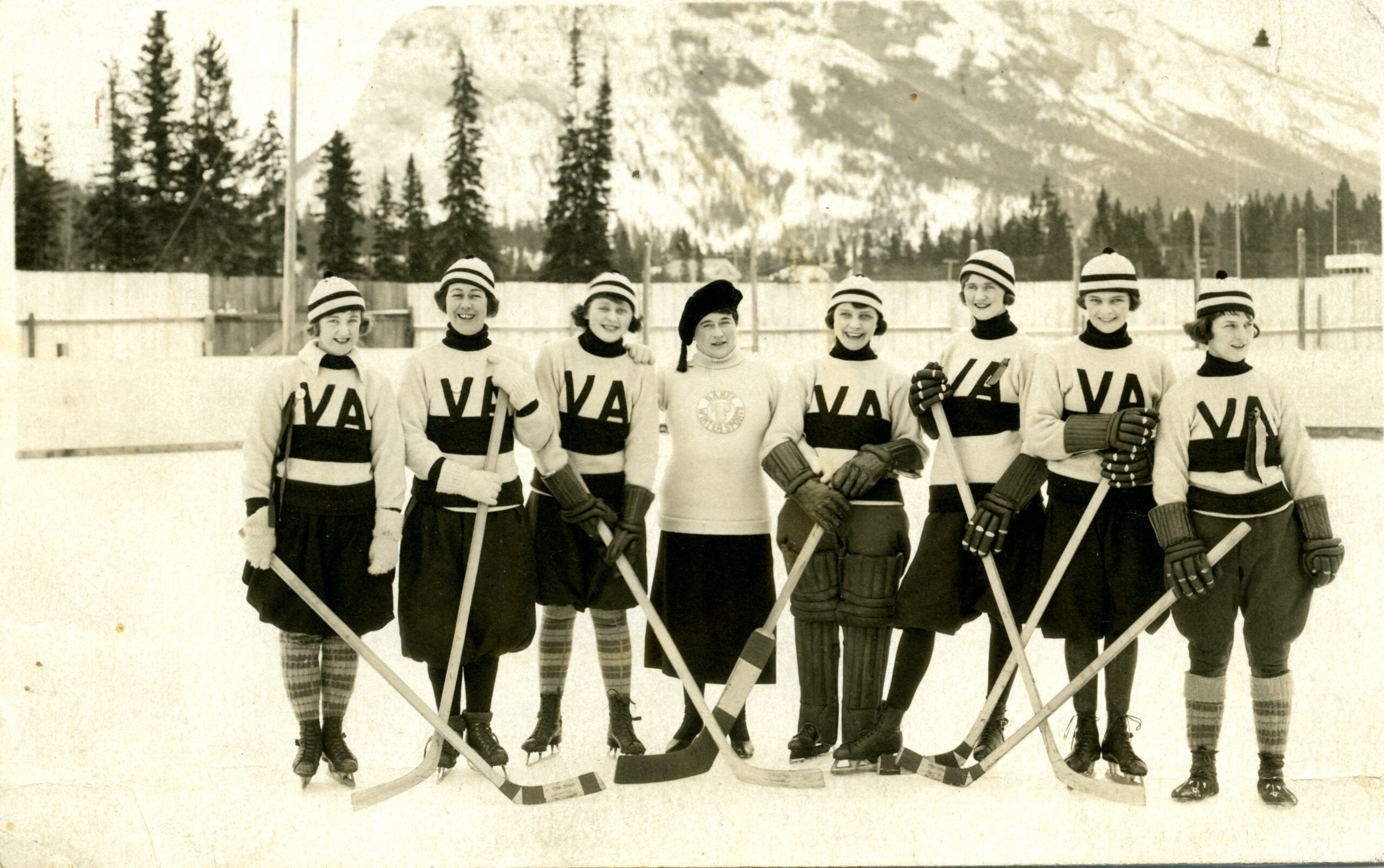 The first BC team to win the Alpine Cup at the 1922 Banff Women's Tournament Championship, known at that time as "the female equivalent of the Stanley Cup." The winner of the Alpine Cup as part of the annual Banff Winter Carnival was emblematic of women's hockey supremacy in western Canada. The Amazons represented Vancouver in the Banff Women's Hockey Tournament every year from 1921-27, also finishing as the runner-up in the 1921 tournament. The Amazons also won the 1921 Women's West Coast Championship competition held in Vancouver, going undefeated and not conceding a single goal. This tournament involved teams from Vancouver, Victoria, and Seattle and was promoted as the "first international women's hockey series." The Amazons were also trailblazers in that they were likely the first BC women's team in any sport to travel and compete outside BC, as well as extensively within the province. 
Don Taylor - Media Category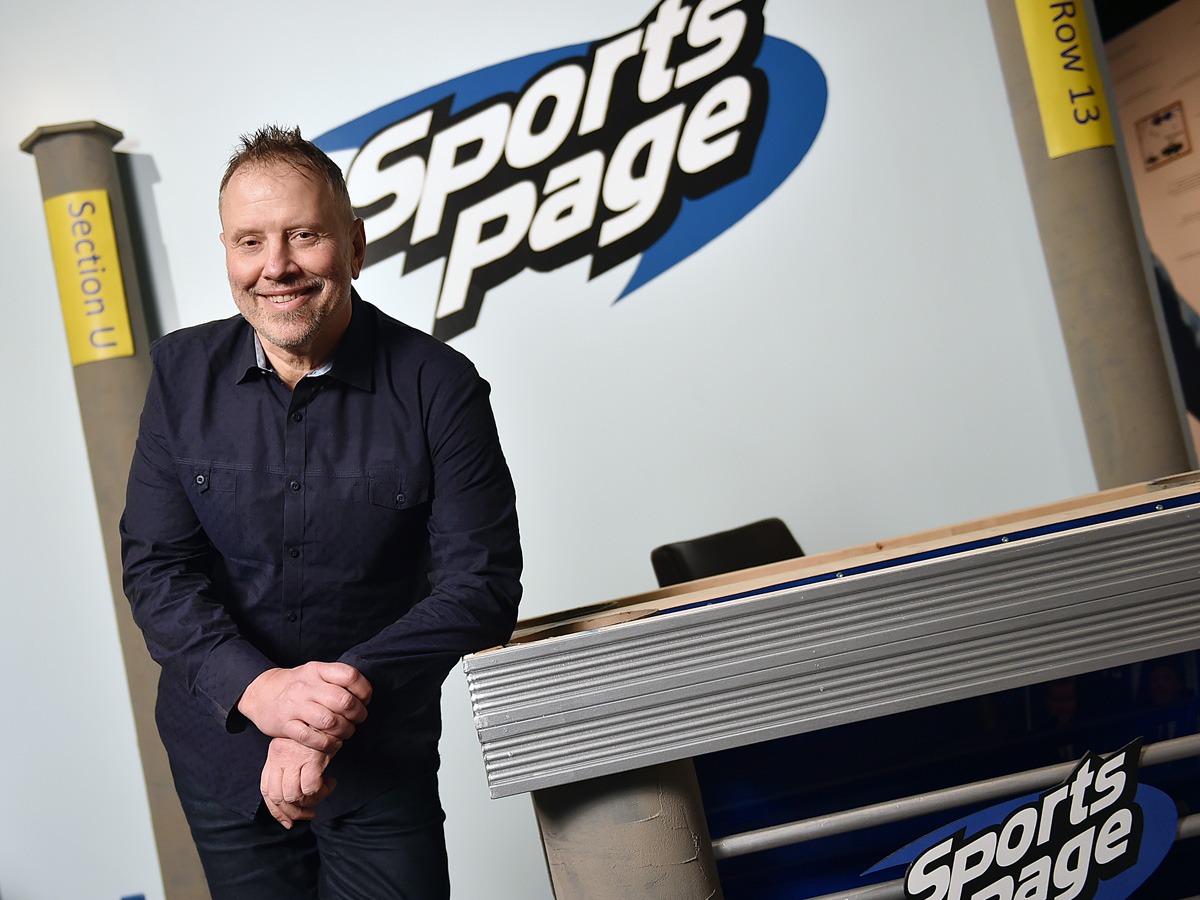 One of BC's most popular and widely-respected sports broadcasters bringing British Columbians 'up to date in the world of sports' for over forty years. Known for his often hilarious delivery of sports highlights complete with impressions, catch phrases, and obscure sports trivia. From 1985-2000, he was widely considered the most popular on-air host of CKVU's Sports Page, which was hugely influential across the province. Later he served as on-air host of Sportsnet Connected's nightly highlights show in BC (2001-14). At the same time, served as a TEAM/TSN 1040 radio co-host alongside David Pratt, Barry Macdonald, and Bob Marjanovich (2003-21). Since 2021, he has co-hosted Donnie and Dhali: The Team, the daily sports talk show on CHEK TV alongside Rick Dhaliwal.
 Glen Ringdal -  W.A.C. Bennett Award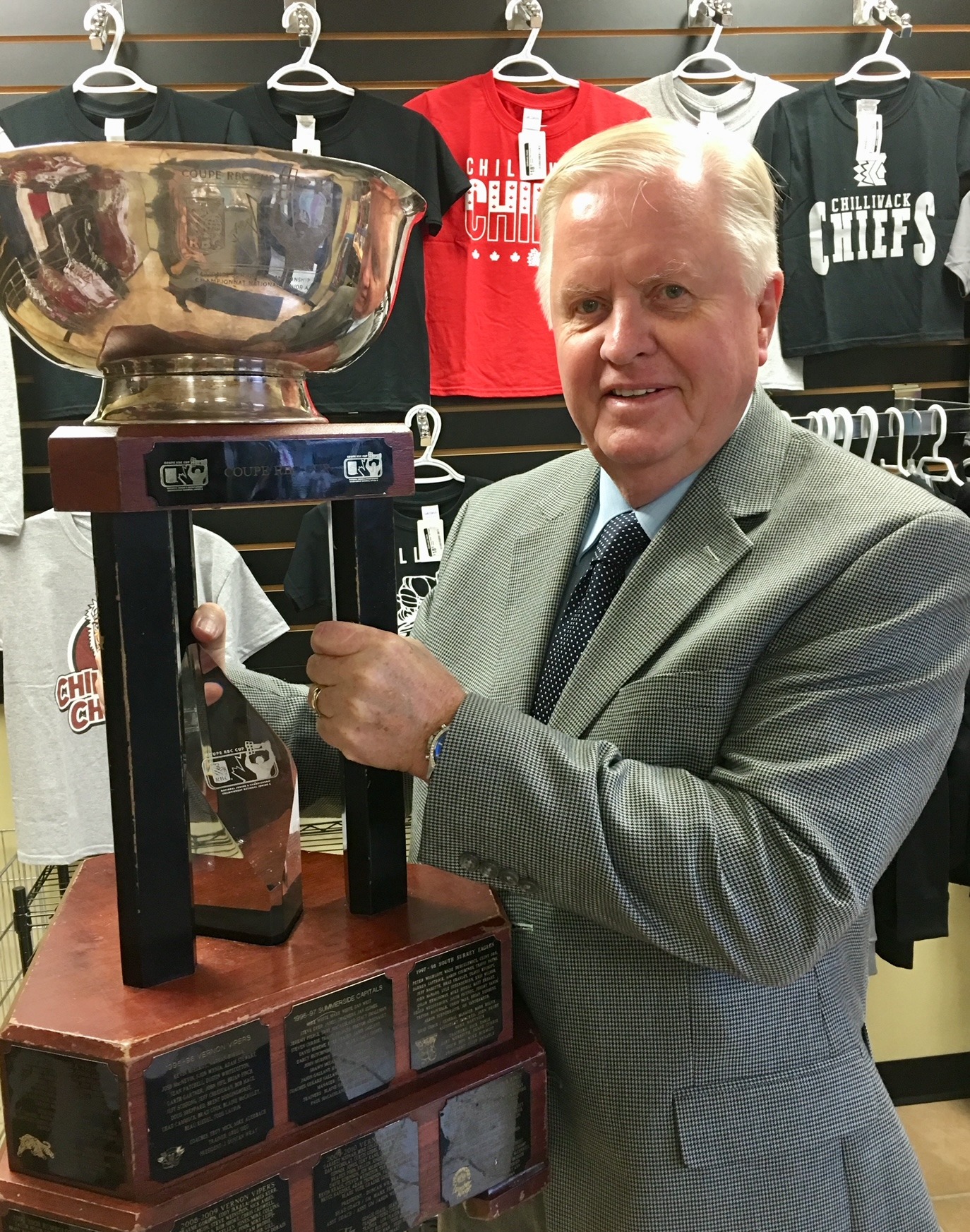 Over 35 years working in sports management, public relations, business development, and promotion in BC sport including for each of the 'Big Three' Vancouver professional sport franchises. Served as Vancouver Canucks vice-president and director of marketing/communications (1986-95), contributing to the creation of Canuck Place Children's Hospice and securing General Motors as the title sponsor of the new arena, GM Place. Served as BC Lions president (1997-2001) increasing ticket sales three-fold. At the same time, he also served as Vancouver 86ers/Whitecaps president (1998-2001) keeping the struggling franchise operating during challenging financial times and overseeing the club's transition back to the Whitecaps name. Later served as general manager of the Langley Events Centre (2008-11) and president of both the BCHL's Chilliwack Chiefs and Chilliwack's Prospera Centre (2011-18).